Set 1 is more suitable for light makeup,

if you do not like exaggerated eyelashes, then set 1 is more suitable for you
Set 2 is suitable for general makeup

, suitable for all makeup, most people choose set 2,
Eyelashes can be reused multiple times, use eyelashes every day
🔥 Set 1 is available for a whole month
💃 
Set 2 is available for two months
Shipping Policy: we will arrange shipment for you within 48 hours after received your order. We support dropshipping, if you have special request, contact us directly.
Kindly Reminder: Wear eyelashes when the eyeliner is almost dry, not completely dry, it will not work well if the eyeliner completely dry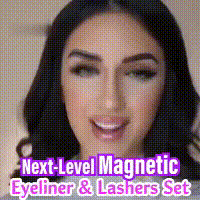 Ladies, are you deeply disappointed with the traditional eyelashes with annoying glue? Now Just Try the 2020 New Hot Magnetic Eyelashes with Matched Eyeliner Set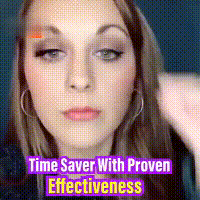 No glue! No pain! No chemicals! The eyeliner uses ultra-fine magnetic particles, nonirritating. Easy for eye makeup, it just takes one minute and it can last all day. The quality is supple comfortable, the special and waterproof formulation will not result in dizzy dye.