Restore the gloss of any surface in seconds!
Do you want to turn the low-pressure garden hose into a jet type?
Use a high-pressure water gun to get professional results at home!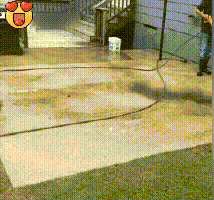 The high-pressure water hose removes dirt and mold that has accumulated on wood, aluminum, vinyl siding, concrete foundations, bricks, other types of stone, and other objects! You can easily clean cars, trucks, campers or boats, and handle dirty wheels and rims. It is guaranteed to be safe on any surface and will not remove wood, car paint or clear coating.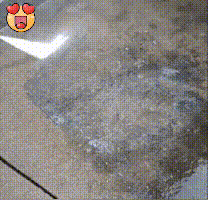 Features:
High-pressure cleaner-turns a conventional garden hose into a powerful high-pressure nozzle. Great for cleaning dirty sidewalks, your car, dirty wooden gates, brick walls, etc.!
FITS standard hose-suitable for all ¾" standard garden hose, for other sizes, you can use standard 1" connector.
Ensure the safety of every surface-safely clean all dirt on the surface, such as wood, bricks, concrete, cladding, plastic, glass, etc. Do not peel off the car paint or remove the outer coating.
High-quality materials-designed with stainless steel and corrosion-resistant materials. Coupling of industrial resistant materials and high-quality aluminum alloy spray guns.
Package include:
1 x Pressure Washer Gun